This document describes how to send a fax using the PayPerFax.com online fax service.
Table of Contents
This is the basic web faxing form: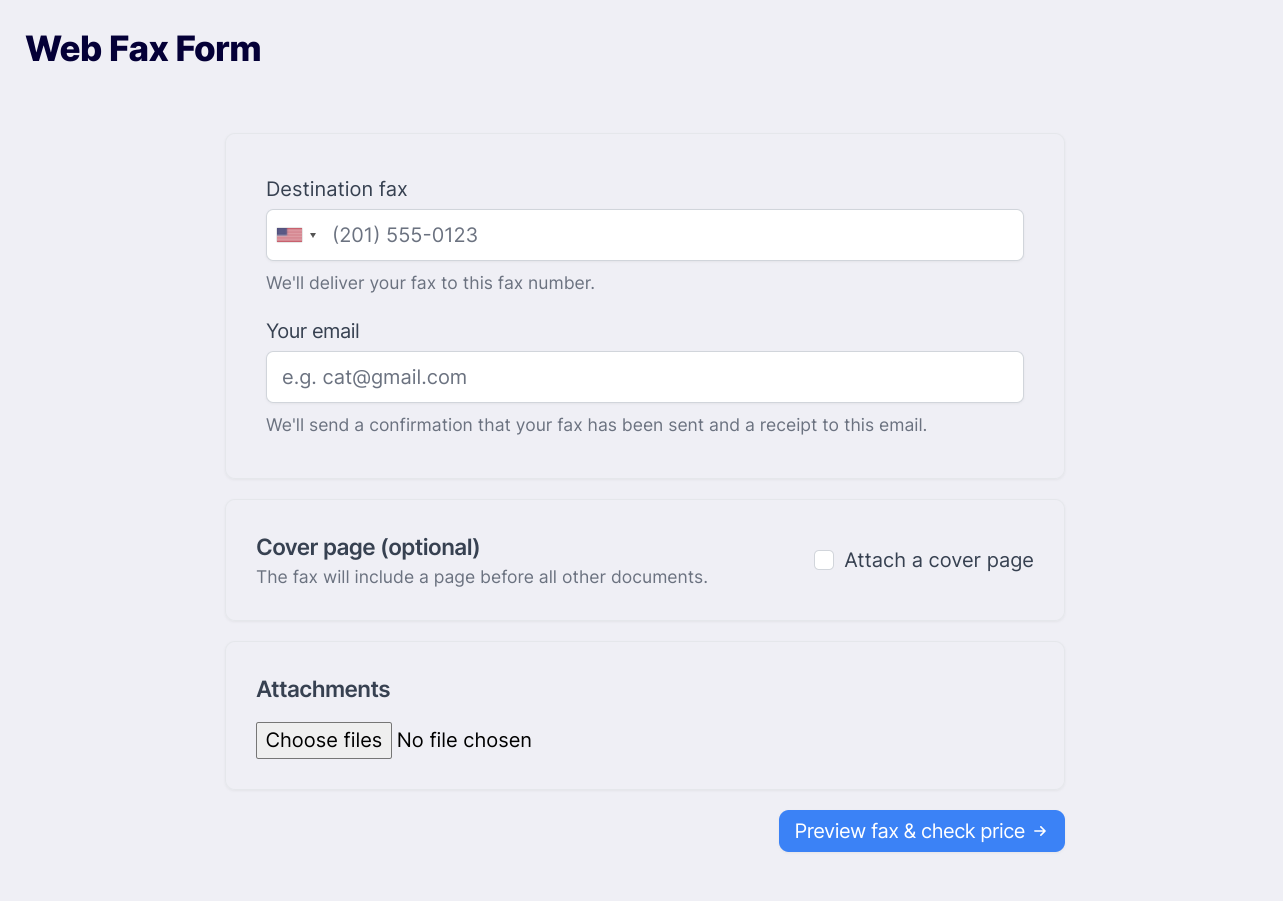 1. Enter the destination fax number and your email address
Select the country to which you wish to fax by clicking on the flag. Enter the destination fax number with an area code.
Enter your email address. This address will receive a notification about the fax's final result (success/failure).
2. Optionally, compose a cover page
Do this by clicking the "Attach a cover page" checkbox. This will open up a set of fields that look like this: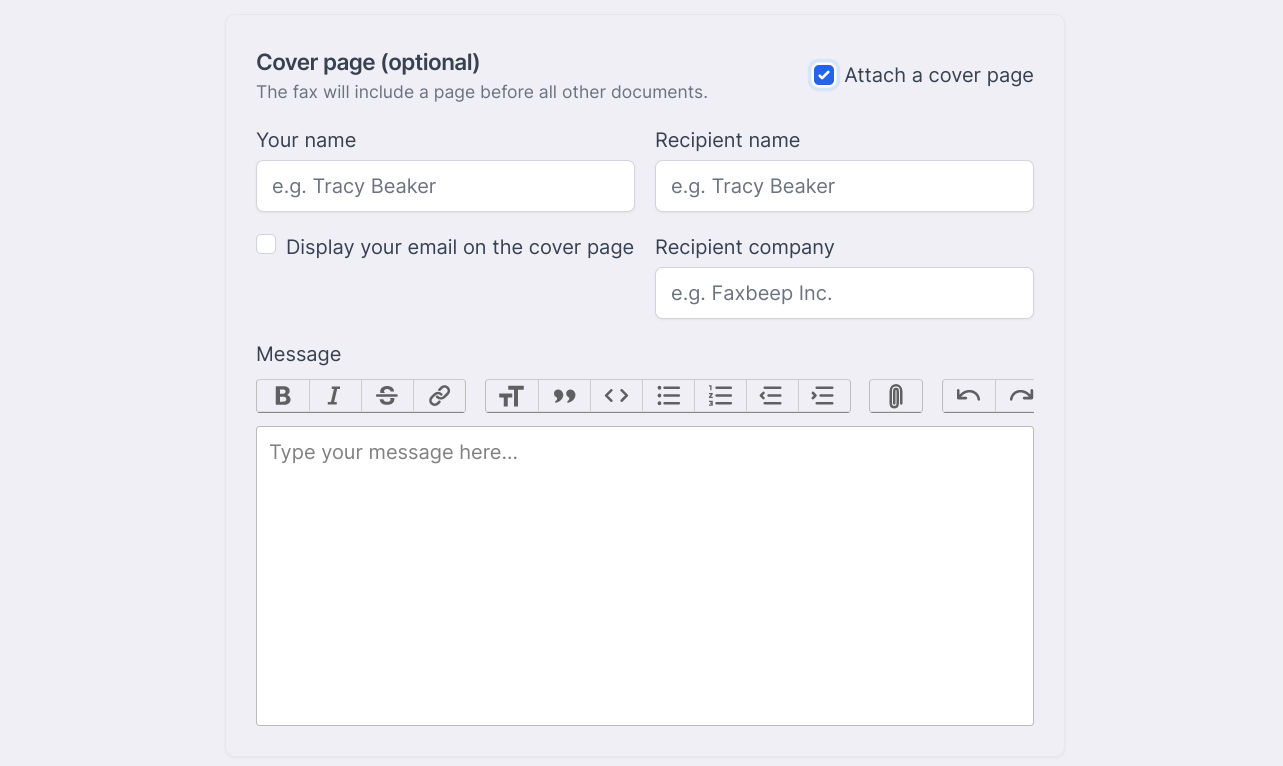 Clicking the "Attach a cover page" checkbox and filling in the fields will cause a first page to be sent ahead of any files you later attach.
3. Optionally, attach one or more files
Click "Choose files" and select a file from your computer. You can do this multiple times. Accepted file types are: pdf, doc(x), tif, jp(e)g.
Note that while both steps above say "Optionally", either an attachment or a cover page must be chosen to be able to proceed and preview a fax.
4. Click "Preview fax & check price"
This will take you to the next page to show you what your fax will look like after our systems have processed your documents and/or cover page. You will also see a price, which is the guaranteed, final price of what it will cost to send your fax to its destination. This is what the preview will look like: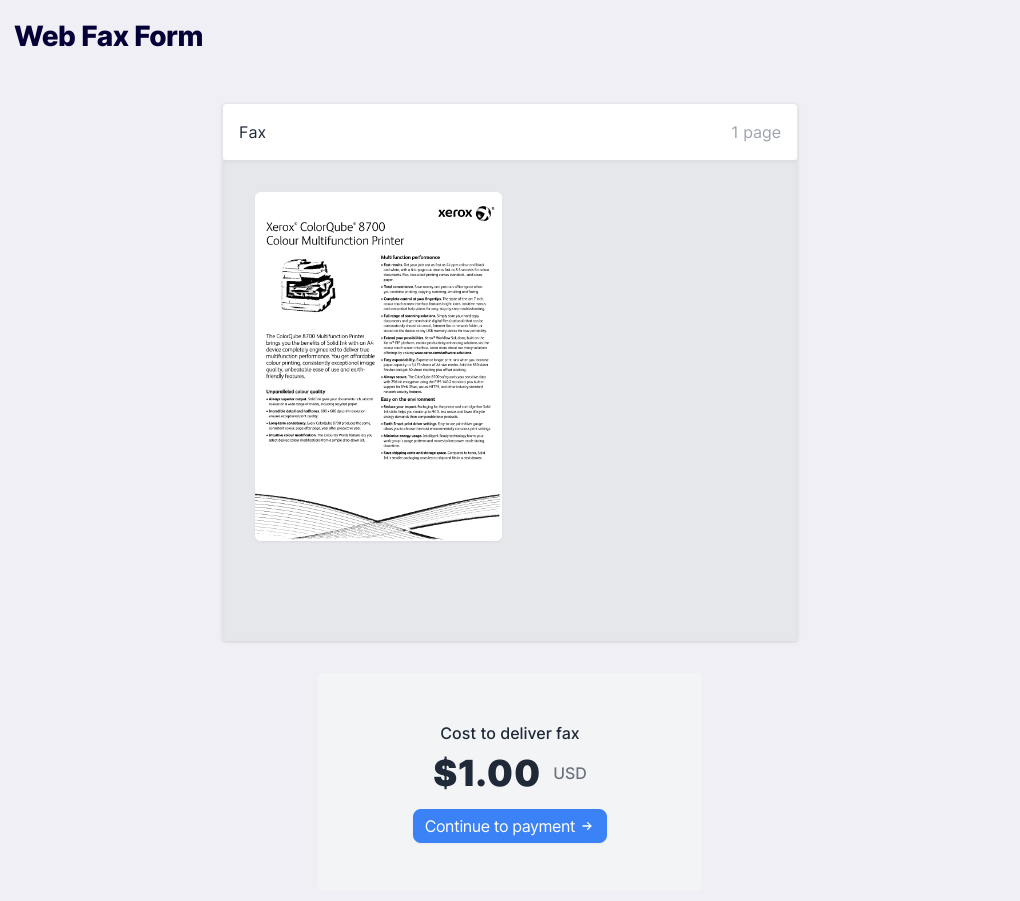 It might take 30-60 seconds to create a fax preview and determine its price.
5. Click "Continue to payment"
This will take you to the following page where you can either pay by entering your credit card details or by clicking through to your PayPal account and approving a payment there.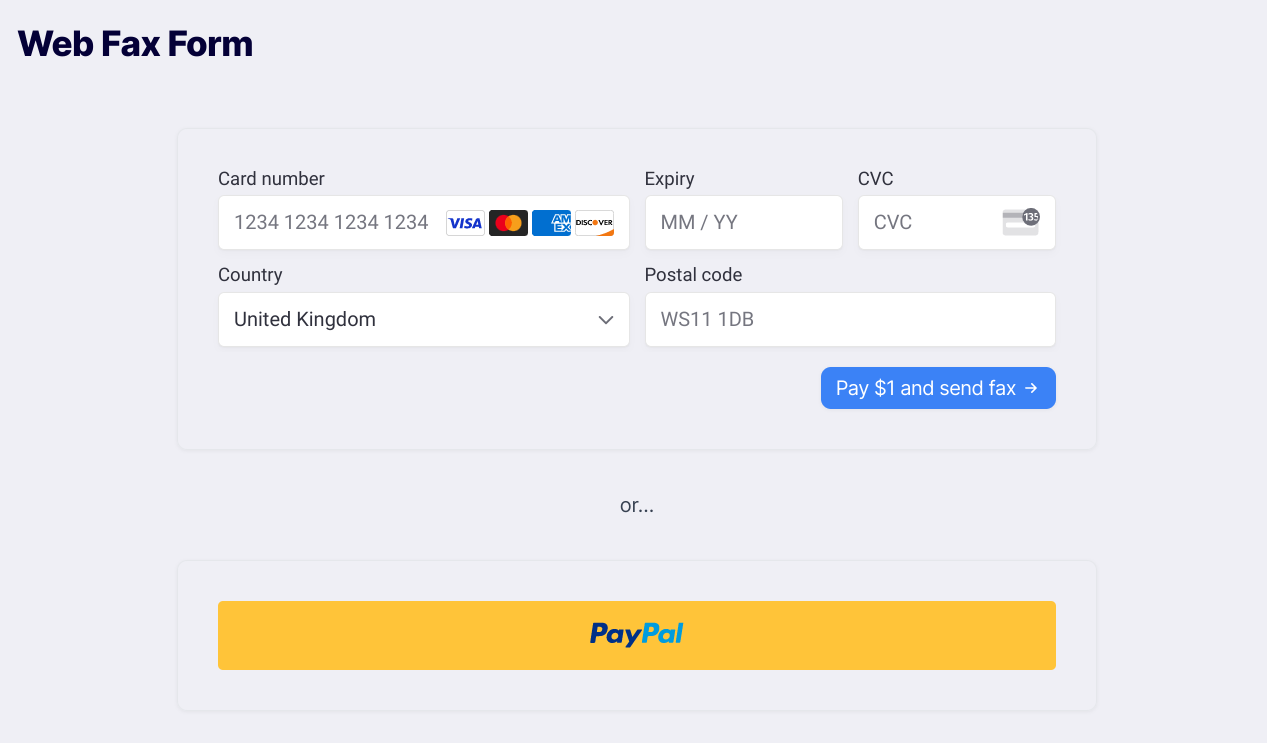 Your card will not be immediately charged. Instead, a hold will be made in your account for the payment amount. Once your fax completes successfully, the charge will be applied. If the fax fails, the hold will be released from your account, and no charge will be taken.
6. Track your fax on the tracking page
The following screen will appear as long as the fax is in process of being sent:

Once the fax is sent, the screen will change into this:

You don't actually need to wait around on this screen, as a confirmation email will be sent to you as soon as the fax is complete.
7. Receive a confirmation via email
A confirmation will arrive in your email as soon as the fax is done. The email will include full details about the date and time of sending, and the identifier of the receiving end (CSID). The email will also include an attachment of the actual fax for your records.