TheRegister reports on a potential leap in technological advancement! The US Patent and Trademark Office (USPTO) is planning something really forward-thinking: swapping its on-premise fax systems for a cloud-based alternative. Yes, the USPTO still uses fax machines for certain circumstances. It's like they're living in a future so advanced that they've circled back to faxing as an emergency go-to.
Now, most of the USPTO's document filing is already done electronically. Faxing, however, swoops in to save the day in special cases. Take, for instance, a week-long outage in 2018 when their primary database went dark. That's when their fax server scaled from 30,000 to 100,000 pages per day. The office has a long history of running this system with minimal issues, just one unplanned outage in the past 18 years to be exact.
This led the USPTO to a realization. They concluded that if something even more dire happens, cloud-based technology would be incredibly beneficial since the hardware would be someone else's concern. In fact, the USPTO is now asking for ideas to make this cloud-based dream a reality, although there's a tight list of features that must be included. It's not about hopping onto a trend; it's about ensuring that all their current systems and messaging integrations remain uncompromised.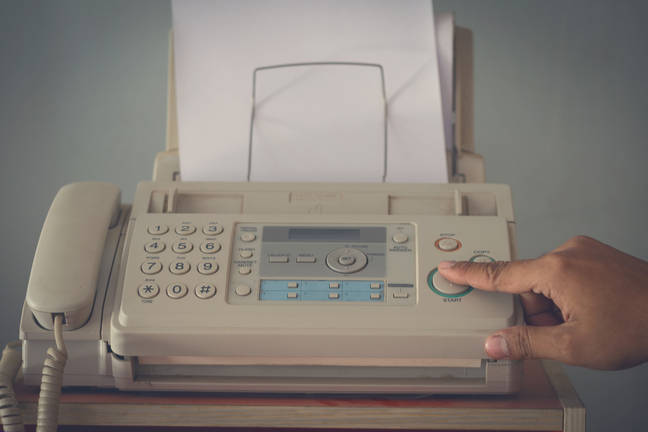 The specs? They're particular, to say the least. The system must support both analog and digital fax intake. It also has to be in sync with the USPTO's internal and external user authentication methods. And yes, for all you sticklers for security, FedRAMP certification would be a nice-to-have.
So, if you've got some revolutionary ideas about cloud-based fax systems, get your pitches in by October 23. Just make sure you email them; they're not accepting faxes for this one.
And to those asking "Does anyone still fax?". The answer is, yes the USPTO does, at least in emergencies.