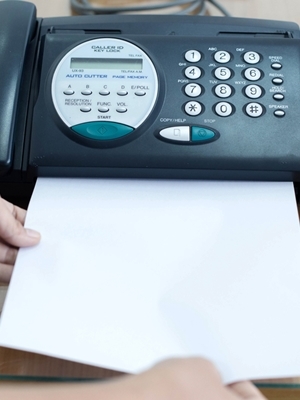 In a twist worthy of a theatrical performance, a man named Da'Shawn Coats recently filed a lawsuit against St. Tammany Parish Fire Protection District #4, accusing them of negligence. The crux of the matter? The humble fax machine. Coats alleges that due to the outdated technology used to send critical information about his mental health state to the hospital, St. Tammany was negligent in his care and in reporting essential details that could have prevented his life-threatening injuries.
Amidst the whirlwind of high-speed communication, the spotlight shines on the seemingly out-of-step fax machine, caught in a dance between the old and the new. Coats' unfortunate situation highlights how we're sometimes stuck between a rock and a hard place when it comes to technology, with fax machines continuing to play a vital role in certain scenarios. As the world speeds up around it, the fax machine continues to waltz at its own leisurely pace, occasionally taking center stage in unexpected ways.
---
While we're on the subject: need to
send a fax to United States
? Click here to get faxing.